Facebook
What are the advertising formats of Instagram?
The Instagram advertising has managed to convince many advertisers, since it offers a lot of options to reach exactly the audience you are looking for. But along with these options, we also have a great complexity of formats, which means that sometimes we are not clear about what is best for us. To give you a cable, in this article you will see what are the advertising formats and their characteristics. Let's go there!
Advertising formats on Instagram: ads in Stories
Instagram Stories are a worldwide phenomenon, with 500 million daily users (data internal Instagram posts as of January 2019). Ads in Stories have a vertical format and can include both images and videos. These are the Instagram recommendations to get the most out of them:
Take speed into account: Stories are consumed very quickly, so you will have to be attentive to keep the audience's attention.
Use sound: Stories with voices or music get better results.
Experiment with stickersStickers are very natural and a good way to get attention, but they can also feel inconsistent, so use them carefully.
Experiment with the texts overlapping to highlight your key message.
Include your Mark at the beginning of the content.
Keep your goal in mind– If it's a brand goal, focus your ad on people. If it's about conversions, focus it on products.
Do tests with the call to action.
Advertising formats on Instagram: ads in the feed
Here we can choose between 4 main formats:
Image ads

: the simplest format, since static images are the basis of communication on Instagram. You can launch ads with square or horizontal images. Instagram recommends making sure that the images represent your brand, use images that convey a concept and take care of the design.
Ads by sequence

Sequence ads allow people to slide their finger to view multiple photos or videos. Take advantage of them to tell a story or to show your product catalog in more detail. Ads by sequence appear in square or portrait format.
Video Ads

– This format harnesses the full power of sight, sound, and movement. Videos can be up to 60 seconds long and must be in square or landscape format.
Collection Ads

– Collection ads are intended to encourage users to discover, explore, and purchase products. Use them to tell a story through videos, images, or both.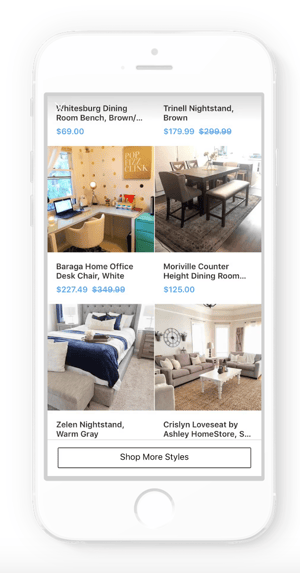 How to segment advertising on Instagram?
For your Instagram ad to work, you not only have to get the format right, but also the public to which you want to address. Let's take a quick look at the Instagram Ads targeting criteria:
Location: especially interesting for local companies or with a limited distribution area.

Interests.

Demographic data.

Behaviors

Custom audiences: created from visitors to your website, your database or actions in your application.

Lookalike Audiences: This option searches for Instagram users who are most like your custom audience.

And finally, remember that you can also use the automatic targeting option.